START TO FINISH

Van idee, model en/of tekening tot een product op maat. A4 Hydrauliek realiseert uw wensen op cilinder gebied.

BOS-, LAND- EN TUINBOUW

IJzersterk. Cilinders van A4 Hydrauliek zijn de stuwende kracht achter veel machines.

MARITIEME HYDRAULIEK

Van de kleinste standaard cilinder in de pleziervaart tot mega custom cilinders in de offshore.

INDUSTRIELE- EN MOBIELE HYDRAULIEK

Custom made cilinder oplossingen voor elke tak van industrie.
News
For Sale: Classic boat, runabout SUPER CLASSIC 16 - 5.2m  17' 1"ft

Mahogany and compound materials, the elegance of the fifties and care of details, tradition and avant-garde planning philosophy: these are elements that melt to reach an exclusive project, called Super Classic 16.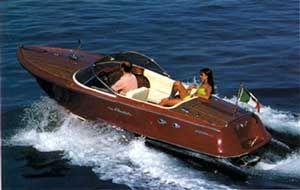 The Super Classic 16 has a deep V hull, with two steps, and can be motorized with inboard, jet or outboard propellers. Very requested as tender on big yachts, it is versatile, fascinating, refined, and available in exclusive versions, personalized by request of the ship-owner.